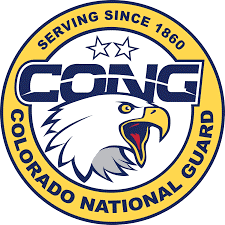 CENTENNIAL, CO – On August 19th – 21st, 2021, Applied Training Solutions (ATS) provided support in exercise design for simulating a massive flooding event in Boulder, Larimer, and Jackson countries.  ATS created exercise injects and published the models and data used to create the exercise.
The scenario was modeled after the 2013 Colorado floods.  The massive flooding in 2013 created significant issues in central Colorado and prompted a very robust response from the Colorado National Guard.  As a result, The Colorado National Guard developed this training event to assist its response to future natural disaster in Colorado.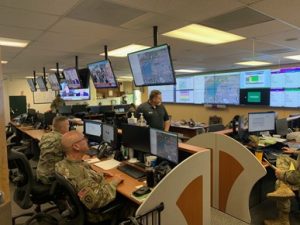 The exercise was designed to stress each staff section against the Colorado National Guards operational plan (OPLAN 1300-20) Centennial Sentinel.  The exercise included responding to Colorado State Emergence Operations Center (SEOC) requests for assistance, Emergency Management Assistance Compact (EMAC), as well as specifically designed injects for each staff section to work through battle drills and Commander Critical Infrastructure Requests (CCIRs).  Team ATS worked closely with the National Guard staff to design the exercise and tailor it to ensure all staff and individual and collective training objectives were met.  The use of ATSsim provided the State of Colorado and the National Guard realistic exercise injects using their own organic command and control systems.  Using ATSsim the National Guard was able to display vehicles, personnel, and response locations effectively in their COP.
On the technical side of the exercise, the ATSsim training simulation and exercise management technology was used in support of the exercise.  ATSsim was chosen because it was the best way to provide exercise injects to Joint Task Force Centennial.  ATSsim was used to track unit locations as well as specific locations for the requests for assistance from the Colorado State Emergence Operations Center (SEOC).  ATSsim was also able to be shared with the training audience to assist in developing their COP.  The effectiveness of ATSsim was noted during the AAR as a definite sustain for future exercises.
The Colorado National Guard collective training event was a critical exercise to train the staff of Joint Task Force Centennial on response to a natural disaster.  The staff was able to exercise battle drills, military decision-making process (MDMP), along with other standard operating procedures (SOPs) to provide a State Active-Duty response in support of Colorado State Emergence Operations Center (SEOC) requests for assistance.   The staff had new members and experienced members and were able to exercise Emergency Management Assistance Compact (EMAC) and several iterations of their Joint Planning Group.  The training assisted in realizing where the staff had significant strengths and opportunities to improve.
"As a leader in emergency preparedness training and readiness, ATS continues to actively work to deliver innovative, experience-based disaster-preparedness exercises solutions for local, state and federal agencies to protect communities. 
For additional information on ATS and ATS Solutions, please visit www.appliedtrg.com"