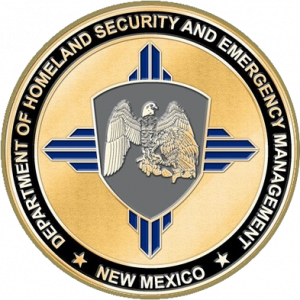 SANTE FE, NM – On July 30, 2021, Applied Training Solutions (ATS) was awarded a contract to write an After Action Report (AAR)/Improvement Plan (IP) for New Mexico (NM) Department of Homeland Security and Emergency Management (DHSEM) and their ongoing COVID-19 response.
ATS, along with teammates New Mexico Institute of Mining and Technology (NMT) and Witt O'Brien's, will focus the AAR/IP on identifying strengths and areas for improvement in DHSEM's Core Capabilities of Operational Coordination, Situational Assessment, Operational Communications, Logistics and Supply Chain Management, and Planning.
"We are excited about our support of New Mexico!  ATS understands the importance of this effort that will serve to guide future disaster response efforts by the New Mexico DHSEM as they diligently work on behalf of the citizens of the great state of New Mexico to save lives, prevent human suffering, and mitigate great property damage" said Jason Bewley, ATS President.
The AAR/IP will highlight strengths of the Department's initial COVID-19 response in order to sustain and build upon them during the on-going COVID-19 response.  It will also be used for future State Emergency Operations Center activations, including public health responses. Furthermore, the document will list areas for improvement, determine the root cause, and plan the critical steps needed to improve those areas.
"As a leader in emergency preparedness training and readiness, ATS continues to actively work to deliver innovative, experience-based disaster-preparedness exercises solutions for local, state and federal agencies to protect communities. 
For additional information on ATS and ATS Solutions, please visit www.appliedtrg.com"