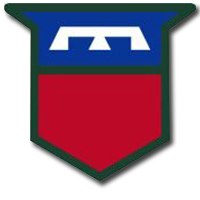 CAMP WILLIAMS, Utah – TF76 (76 ORC) executed the mission from its home station of Camp Williams, UT, with forward elements in Henderson, NV and their respective home stations in the Continental USA. The simulation element was located at the Westin Lake Las Vegas in Henderson, NV. The exercise was conducted March 12-21, with the full support of ATS – a leading provider of training and operational support technologies for national defense and emergency management.
During the exercise, ATS provided constructive simulation support to TF76, under the auspices of USARNORTH since June 2014. ATS Modeling & Simulation (M&S) Engineers crafted a realistic constructive training environment using high fidelity products from the Department of Energy, Defense Threat Reduction Agency (DTRA), and other authoritative sources. In this simulation environment, the M&S Engineers created the multiple organizations based on the response to the event.
The purpose of the exercise was to provide an improvised nuclear device detonating in the vicinity of Phoenix, AZ. Task Force 76 (), the C2CRE-A, conducts a multi-echelon CPX to build mission proficiency and enhance command relationships. The scenario was that of Vibrant Response 20 in preparation for the Vibrant Response 21 CPX in April/May 2021. TF76 is the Command and Control, CBRN Response Element-Alpha (C2CRE-A) component of the CBRN Response Enterprise (CRE). This exercise was delivered under DMS-MES.
ATS delivered the exercise via ATSsim-Verity and MS Teams. Verity is the constructive simulation of choice for DSCA and CBRN command post training for USNORTHCOM, USARNORTH and associated subordinate commands, and the CBRN Response Enterprise (CRE) elements. Verity allows for distributed simulation operations, using its cloud-based architecture, and a realistic stimulation of the ESRI and Google Earth mission command systems and services used across the CRE and its community partners. USARNORTH uses an ESRI based Command and Control tool hosted by the US Army Corps of Engineers; with TF76 using a tool based around Google Earth functionality.
Verity is the most effective constructive simulation environment currently available to execute DSCA and CRE training events. The flexibility of Verity allows for changes to the organizations and simulation environment throughout the event, that allow for the Exercise Director to properly train and test the training audience.
As a result, TF76 was able to successfully conduct the DIGEX, better preparing them for the CRE mission. TF76 will participate in the Vibrant Response 21 exercise in April/May 2021, as the confirmation event towards continuing their mission as C2CRE-A.
ABOUT ATS:
As a leader in emergency preparedness training and readiness, ATS continues to actively work to deliver innovative, experience-based disaster-preparedness exercises solutions for local, state, and federal agencies to protect communities.  Staffed by former emergency management and military leaders, ATS delivers cutting-edge technology and innovative solutions to save lives by building resilient organizations. ATS is a Service-Disabled Veteran-Owned Small Business offering technology and services to increase effectiveness in planning, training, and operations. For additional information on ATS and ATS Solutions, please visit www.appliedtrg.com.